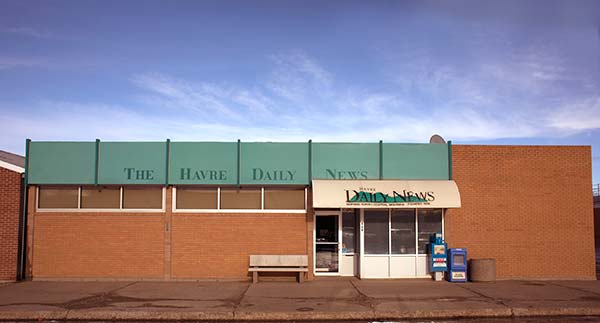 The Havre Daily News is a small, energetic news team that covers Havre and Montana's majestic Hi-Line with complete local news coverage.

Our news team provides news through our website, www.havredailynews.com, Twitter and Facebook, but the heart and soul of operation remains our five-day a week afternoon newspaper.

Our small staff consists of native-born Havreites and people from the far reaches of the United States.

We have a vibrant editorial page with lively commentary on local issues, but our emphasis is straight-up unvarnished, balanced coverage of news, telling folks what's going on in their communities, their governments and their schools.

Our sports staff reports on the successes — and sometimes the failures — our high school sports teams and the Lights and Skylights of Montana State University-Northern.

We have a variety of columnists who report on the Hi-Line and its rich and sometimes bawdy history.

We look forward to reader feedback — in the form of letters to the editor or comments on our website about our news coverage and how we are doing handling it.
Stacy Mantle